Which is better…owning or renting?

This is a question many folks must ask themselves. The answer may not be as simple as you think. With interest rates at historic lows and housing inventory at historic highs, the quick answer seems to be: Absolutely buy! It's the best home buying opportunity in recent history!
But there is more to consider than low interest rates and a housing inventory that seems to supply a huge quantity of houses in every area and every price range, frequently at discounted prices.
Before you purchase, consider:
THE NEIGHBORHOOD: In a desirable location, owning a home will be a financial investment, if you buy it at a fair price. However, if the neighborhood is or becomes crime-ridden or otherwise undesirable, a renter can move out without having to sell his house first. The sale of a house typically involves significant expenses and time.
MAINTENANCE: Consider the level of responsibility that comes with home ownership. Renters are not responsible for upkeep on their home, while owners must spend the time and money to maintain their residence.
MOBILITY: If your career requires that you relocate annually, you may be better off renting. Unless you live in a place where the housing market is highly competitive, the selling period of your home can be a detriment.
MONTHLY PAYMENTS vs MONTHLY RENT: Current fixed rate mortgages are less than 4%...a HUGE consideration when purchasing. Once your fixed-rate mortgage is initiated, payments for principle and interest are SET and cannot be increased. Rent can be increased by the landlord. You don't know what it will be in a few years! After the mortgage is paid off, you have no more payments (only taxes and insurance); rent continues forever.
TAXES: Interest paid on a mortgage is tax deductible; NO PORTION of rent is deductible.
EQUITY: Ownership means building equity. When you sell, you usually have a gain in value. When you rent, you have nothing.
CONCLUSION: Buy a house if you plan to live in the area for an extended period of time and if you want to make your own decisions concerning the property. In addition to having an investment, homeowners have the freedom to landscape, make structural changes, decorate and paint to suit themselves and add on to their house if they choose.
Rent a house if you plan on living in the neighborhood for a short time or if you are unsure about the housing market.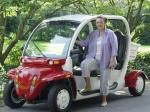 Farragut, Knoxville, TN properties for sale and real estate services. Laurel Grandle, Broker and your real estate expert for Knoxville, Farragut and Hardin Valley areas. You now have free access to Knoxville, TN's ultimate real estate search engine! Google or call me today and let's discuss how I can help you save $1000's when you buy, invest or sell real estate. Exit Realty Knoxville (each office individually owned and operated). 865 690-4300 or—direct (865) 389-2551
Categories: Real Estate Solutions, Miscellaneous, Listings