We place For Sale signs on front lawns in a scene repeated by thousands of agents across North America every day. But "Special" Ed Haraway, Broker/Owner of EXIT First Realty, has a sign that is different. On Ed's sign, potential buyers see a message prompting them to use the same satellite technology used by a car's GPS system to instantly receive information about the details of the home.
Ed, and each agent in the EXIT system, has access to geolocation Smart Sign™ technology free of charge to market real estate listings for sale across the U.S. and Canada. When an interested buyer sees an EXIT Realty lawn sign and texts EXIT to 85377, the system uses the geolocation positioning of the buyer's mobile phone to determine about which of EXIT's thousands of listings he or she is texting, and then instantly returns information about the listing to the palm of his or her hand.
"Geolocation Smart Sign™ technology turns the lawn sign I've used for 30-plus years into an active marketing tool," says "Special" Ed Haraway. "It's my job to aggressively market every listing and having an edge like this puts property information like price, photos and a direct connection to my cell phone literally into the hands of a potential buyer right when they are in front of the home. My sellers love it too because they see the impact of immediate buyer interaction and see their home being marketed 24/7. Using this system really differentiates me from other REALTORS® when I meet with sellers on a listing appointment because I can show them instantly how effective the system is."
"Consumers are used to using geolocation every day in tools like digital maps," said Tami Bonnell, CEO, EXIT Realty Corp. International. "Buyers want property information when they see the house and they don't necessarily want to talk to an agent right away. With EXIT's Smart Signs™ they can instantly receive property information as easily as sending a text. AT EXIT, all of our technology is accessible on all devices, all screens, all the time. Our technology is future-proof."
EXIT press release 2/16/16
Based on the poem The Guy in the Glass by Dale Wimbrow. Recently published in the EXIT Achiever.
When you get what you want in your struggle for self, and the world makes you king for a day, just go to the mirror and look at yourself, and see what that guy has to say.
For it isn't your father, or mother, or wife whose judgment upon you must pass. The fellow whose verdict counts most in your life is the one staring back from the glass.
He's the fellow to please, never mind all the rest, for he's with you clear to the end, and you've passed your most dangerous, difficult test if the man in the glass is your friend.
You may be like Jack Horner and chisel a plum, and think you're a wonderful guy, but the man in the glass says you're only a bum if you can't look him straight in the eye.
You may fool the whole world down the pathways of years, and get pats on the back as you pass, but your final reward will be heartache and tears if you've cheated the man in the glass.
EXIT By the Bay Realty would like to introduce a new agent to the company, Tammy Vitale. Although Tammy is new to EXIT By the Bay Realty, she is not new to the real estate market. She loves to work with buyers and sellers, but her passion is buy-and-hold investment houses. She works all of Southern Maryland and just south of Central Prince George's County in the Largo area where she owns a rental townhome. Her favorite locations to work include Huntingtown, North and Chesapeake Beaches, and California/Hollywood in St Mary's.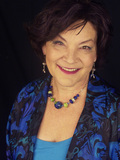 Tammy has been a buy-and-hold investor of real estate since 1999. She will be celebrating one year as a real estate agent this April. Since then she has completed The Graduate REALTOR® Institute (GRI) through the Maryland Association of Realtors. GRI is the mark of a real estate professional that has made the commitment to provide a high level of professional services by securing a strong educational foundation. Aside from real estate, Tammy attended Trinity University in D.C. where she obtained a bachelor's degree in business administration. Tammy also attended Goddard College in Plainfield, VT where she graduated with a Master's in story and social change. With these degrees she has had extensive experience working as an employee, program director, and executive director of small non-profit organizations, which include building organizations from the ground up. She has excellent speaking and written communication skills which help her to be able to go through contracts, and advocate for her clients. Tammy skillfully manages multiple projects at a time, making every client feel like they're her only client. Since being at EXIT By the Bay Realty she has won Top Listings and Top Contracts.
Tammy Vitale
"I have worked with Tammy on housing issues, water issues, and in art. Tammy listens attentively and works cooperatively to ensure that needs are met. She is tireless in what she does and has impeccable attention to detail. Tammy asks questions to make sure she understands what is needed and puts forth her best effort in all that she does. I would work with Tammy on any project at any time. You can't do better." – Anne R. Mechanicsville, MD.
"Tammy is a great connector and collaborator. We met thru my women's networking group and she is one of the most passionate, creative, think outside the box people I know. That is also what makes her a fabulous real estate agent. Her genuine desire to help people shines though in everything she does. She also walks her talk on the property investment front owning multiple rental income properties. She will undoubtedly guide you down the right path! –Erin Lewis, Owner State Farm Agency of Lexington Park, MD
"Tammy is dedicated to succeeding at any task she undertakes. She was very helpful with both decorating and landscaping advice when we were selling our house in Calvert County, and her suggestions made the difference. She is knowledgeable about economic development, environmental issues, and intimately knows most of the neighborhoods in the area. If I were buying or selling today, I wouldn't do so without Tammy as my agent." –Sue Page, Pasadena, MD
Tammy was born in D.C. and raised in Arlington, VA. She spent the 70's in Fort Lauderdale, FL., but now lives in Lusby with her husband, of 31 years, and their pug, Gracie. They have two children, a son and a daughter. Their daughter has blessed them with a granddaughter and grandson. While travelling with her family, she enjoys looking at the local houses and neighborhoods. Tammy is also professional artist, mostly working with clay. Tammy designed, created, and installed a 7.5' x 11' ceramic piece for the North Beach Boardwalk Visitor's Center. She also designed the Summer/Fall/Spring mosaics in North Beach's new Sunrise Park. Tammy also enjoys making her own jewelry, reading, and spending time browsing through Facebook and Pinterest.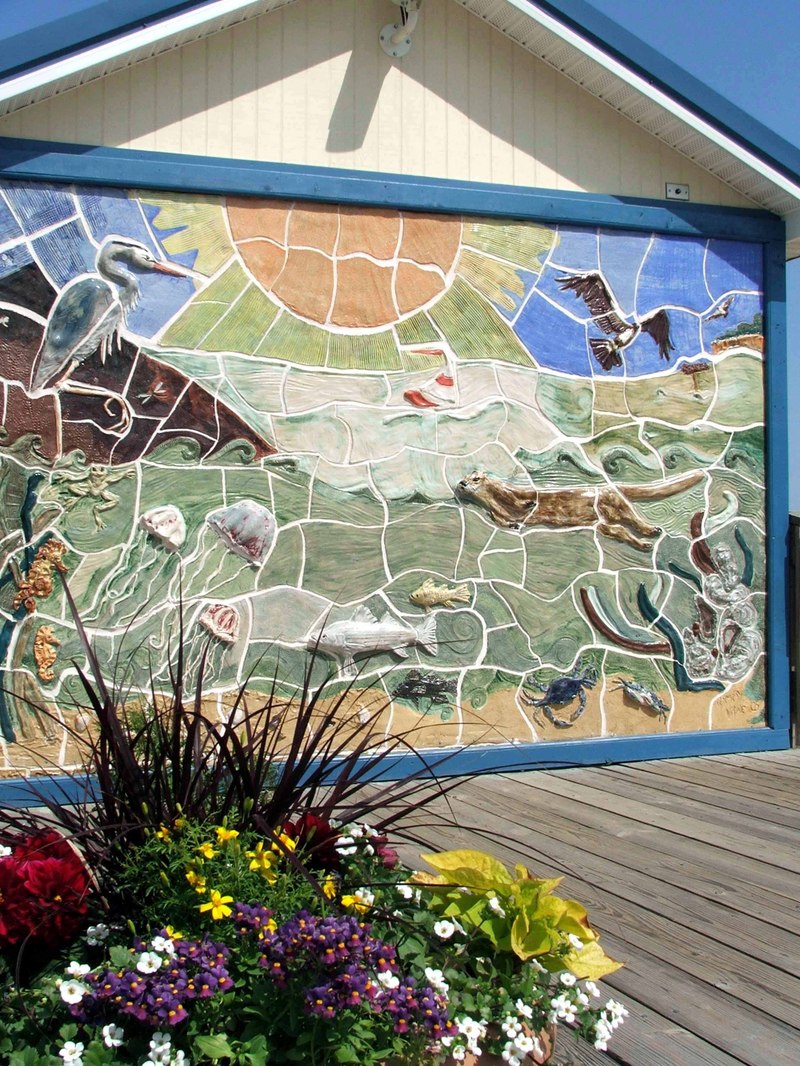 "If you live in Southern Maryland, and you want to upsize, downsize, or just the right size your personal residence or your investment portfolio, you can count on me to make sure all of your real estate transactions go as smoothly, timely and stress free as possible!" -Tammy Vitale
EXIT By the Bay Realty - Serving Southern Maryland and Anne Arundel County. Thinking of buying or selling? EXIT By the Bay Realty, in Prince Frederick, Maryland, is your real estate source! Serving Prince Frederick, Huntingtown, Dunkirk, Chesapeake Beach, North Beach, Deale, and surrounding areas. 443-975-7555 (office number)
EXIT Success Realty in Martinsburg announced the addition of Jeanne Martin to its team of real estate professionals.
"We're excited to welcome Jeanne to EXIT Realty," says Howard Kronthal, Owner/Agent of EXIT Success Realty. "EXIT is growing and attracting quality business people like Jeanne each and every day."
Jeanne has been a full time licensed Realtor since 1989 and a broker since 1991. Jeanne and her husband moved to North Carolina in 1999 where she continued representing both Buyers and Sellers in the North Carolina and South Carolina markets. In 2003 she opened her own company, Carolina Real Estate Professionals, in Charlotte and specialized in "Custom" new home construction. Now in WV again, she offers seamless assistance to you for every aspect of your new home or existing home purchase or sale.
EXIT Realty and EXIT Mid-Atlantic welcome you to our family!
EXIT Mid-Atlantic congratulates EXIT Success Realty on their new office located at 115-3 Aikens Center in Martinsburg, WV. Howard Kronthal, Owner, is hosting a Grand Opening and all are welcome. Join us on Friday, April 22nd at 4PM to enjoy the live music, light refreshments and a great time getting to know another division of our energetic team of high producing professionals.
Beautiful  country-style home for sale in Imperial, CA 92251
Don't miss out the narrated tour for this gorgeous property!!
3 bedrooms, 2 bathrooms, and another room which could be converted in a bedroom or office. about 1 acre size lot 
Click on the link below to redirect you to the tour!
Existing Home Sales Up 3.9%

Some Highlights:
The annual adjusted sales are currently at a 5.36 million pace.
14,684 homes sell every day in the United States.
October marked the 44th consecutive month of price gains.
David Kaufmann – Realtor ® / GRI - Market got you lost? Take the next EXiT!
Specializing in commercial, high-end waterfront, as well as more modest, residential dwellings inAnnapolis, Stevensville, Queenstown and the surrounding areas.
www.DavidKaufmannEXITRealty.com - 443-223-3026 cell, 410-304-2115 office, 410-304-2031 fax; DavidKaufmannEXITRealty@gmail.com email
Sold Above asking price!!
Beautiful country-style house in El Centro, CA
Call us to get the best value of your house. Why not to hire an agent who gets you the most possible money? 
We are here to serve you!
(760) 352-9000
Part of our Exit Family with Founder and CEO of EXIT Realty (middle) at the Exit Convention in Nashville, TN!!, Very proud of our professional hard-working Realtors from the Imperial Valley County in California! ( Jay Goyal,  Salvador Carrillo, Cesar Macias, Luis Vargas)
Interested in selling or buying a house in Imperial Valley, CA? We are here to serve you!!
Check out our listings HERE !!
Top quality and luxury country style home with magnificent view! I am 7250 Wiest Road in Calipatria.  If you like high standard custom built country home, with a large office for your farm business, place to park your farm and desert toys, storing hay, tall garage, raising horses in nice corrals, plenty of room to grow orchards,  and a mountain view on a large piece of land, then I am here. Top of the line cabinets, very nice color granite counter, Subzero built-in refrigerator, amazing view from windows are just a few of my kitchen characteristics. The house is very specious and I have rare find wood work on the doors, cabinets and trims.  I have expensive windows and roof, amazing outside wall decking, stone work and large court yard with quality wood and stone work.  The guest room has beautiful wood panels. The grownup tree line at the entrance provides grand touch to my beauty and nicely laid bricks in the extended parking area, matured trees and paved driveway add to the value. 
Please visit www.7250wiest.info  for details, pictures and more information on this wonderful listing! 
Exit Imperial Realty (760) 352-9000